About
Donnelly Architecture, LLC
is committed to providing you with the best architectural design and service. Every project is approached individually with a focus on aesthetics, functionality and meeting the Clients needs.  We design unique and innovative structures everyday with a personal touch and we enjoy doing so!  Ingenuity and an eye for solutions make Donnelly Architecture, LLC the obvious choice for architectural services.
Judy Donnelly, AIA 2011
Judith Anne Donnelly, AIA is the Principal Owner of Donnelly Architecture, LLC. An Architectural firm that works on both residential and commercial projects; the focus of DA, LLC 'project excellence' with a personal touch. Judy Donnelly is licensed to practice architecture in New Jersey, Pennsylvania and Massachusetts.
Judy Donnelly has a B.F.A. (Bachelor's Degree in Fine Arts-Interior Design) from Kean University and an M.A. (Master's Degree in Architecture) from New Jersey Institute of Technology.  Judy Donnelly graduated with honors from both schools and received the Henry Adams AIA award (GPA) while at NJIT along with several other awards.
In 2010, Ms. Donnelly was the President of AIANS (The American Institute of Architects-Newark & Suburban Section of the AIA) where she was in charge of the AIA Membership for over 500 Architects in NJ.
Ms. Donnelly served many positions at AIANS including but not limited to: Continuing Education Chairperson, a Delegate to AIANJ, Secretary and President-Elect. She is actively involved with the AIANS and currently serves as a Trustee and as the Building Tour Chairperson.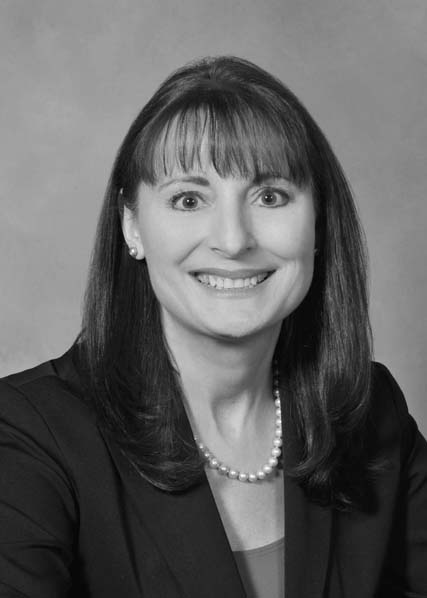 Judy Donnelly is a 6 year member of NJAWBO (New Jersey Women's Business Owners). She serves the community with pro-bono architectural services and continues to volunteer her time: she has been a judge many times at the North Jersey Craftsman's Fair, a guest critique for CCM's (County College of Morris) Interior Design Program, a guest speaker for Norwescap, a guest workshop instructor at the CCM Teen arts festival and she most recently hosted a Children's fort building event at Rutherfurd Hall in Allamuchy, NJ. Judy Donnelly was an adjunct teacher at Berkeley College of Business (Bergen County, NJ); here she taught manual drafting and computer aided design for the Interior Design program.
Judy Donnelly is a strong believer in 'sustainable design' to provide a better, safer, cleaner environment for the future of all living beings and of the world.
Thank you,
Judy Donnelly, AIA
Architect & Owner of DA, LLC
NJ Architect's License no. 21AI000589000
MA Architect's License no. 31354
PA Architect's License no. PA403958
Donnelly Architecture, LLC is known for:
Personal Service
Efficient Productivity
Well thought out Designs
Honesty, integrity, and great value
Residential Design
If you can dream it, we will gladly design it!  We love working on a variety of design types from Modern to Traditional to Country Farm Houses; we are happy to assist you with new design types too, perhaps you enjoy an eclectic look! We work efficiently throughout the design and construction process to ensure that your residence is built to the highest quality standards. Our designs are always beautiful and extremely comfortable. We have been working with happy homeowners since we began. Residential Design Projects that we have worked on include:
Additions
Basement Renovations
Decks, Pergolas and Porches
Endless Pool addition
Facade upgrades (including dormers)
Garages and Barns
New Homes
Renovations
Site Plans
Wine making shed
Commercial Design
We manage all stages of each project from the pre-design phase through completion. We form alliances with the Owner, contractors, engineers, and specialized trades people. Commercial Projects that we have worked on include:
Airplane Flight School
Automotive & Auto Body
Bakeries
Banks
Catering Facility Bridal Suite and Addition
Childcare Centers
Churches
Developers projects
Doctor's Offices
Fitness Center
Food Assembly Facility
Ice Cream shops
Offices & Office Building Lobby
Pro-Bono work for Non-Profits
Restaurants
Retail Stores and Buildings
Salons (Hair and Suntan)
Site Plans
Sports Facilities
Women's Health Facilities